TOUR THE ECC
At ECC You, our patients, are the center of attraction.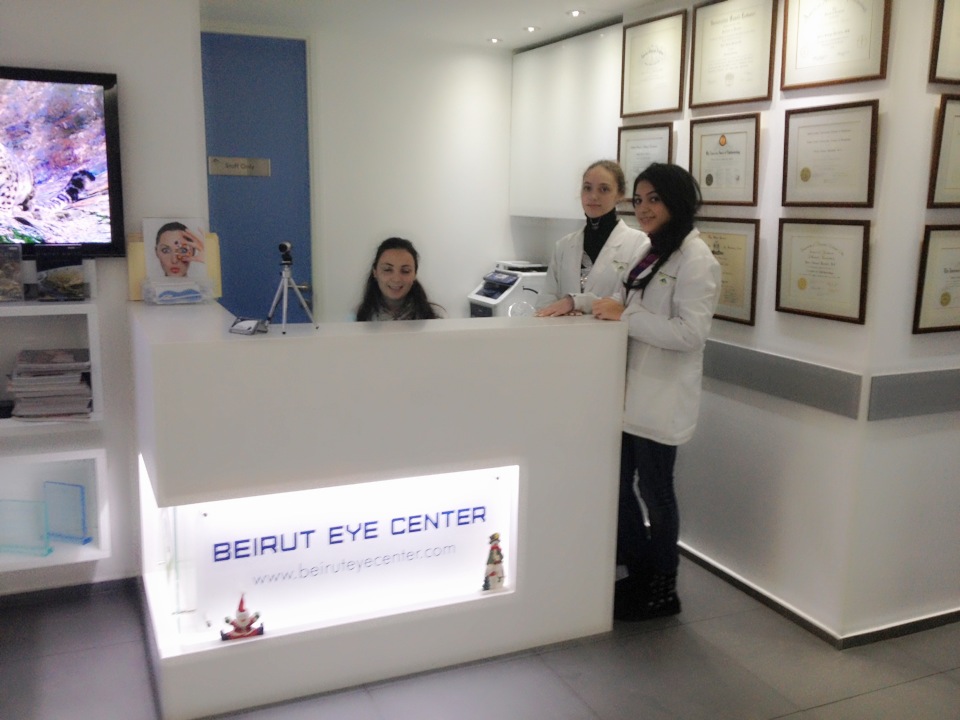 Suzan, Zeina and Zeinab will do their utmost to help you get all your concerns addressed during your visit to our center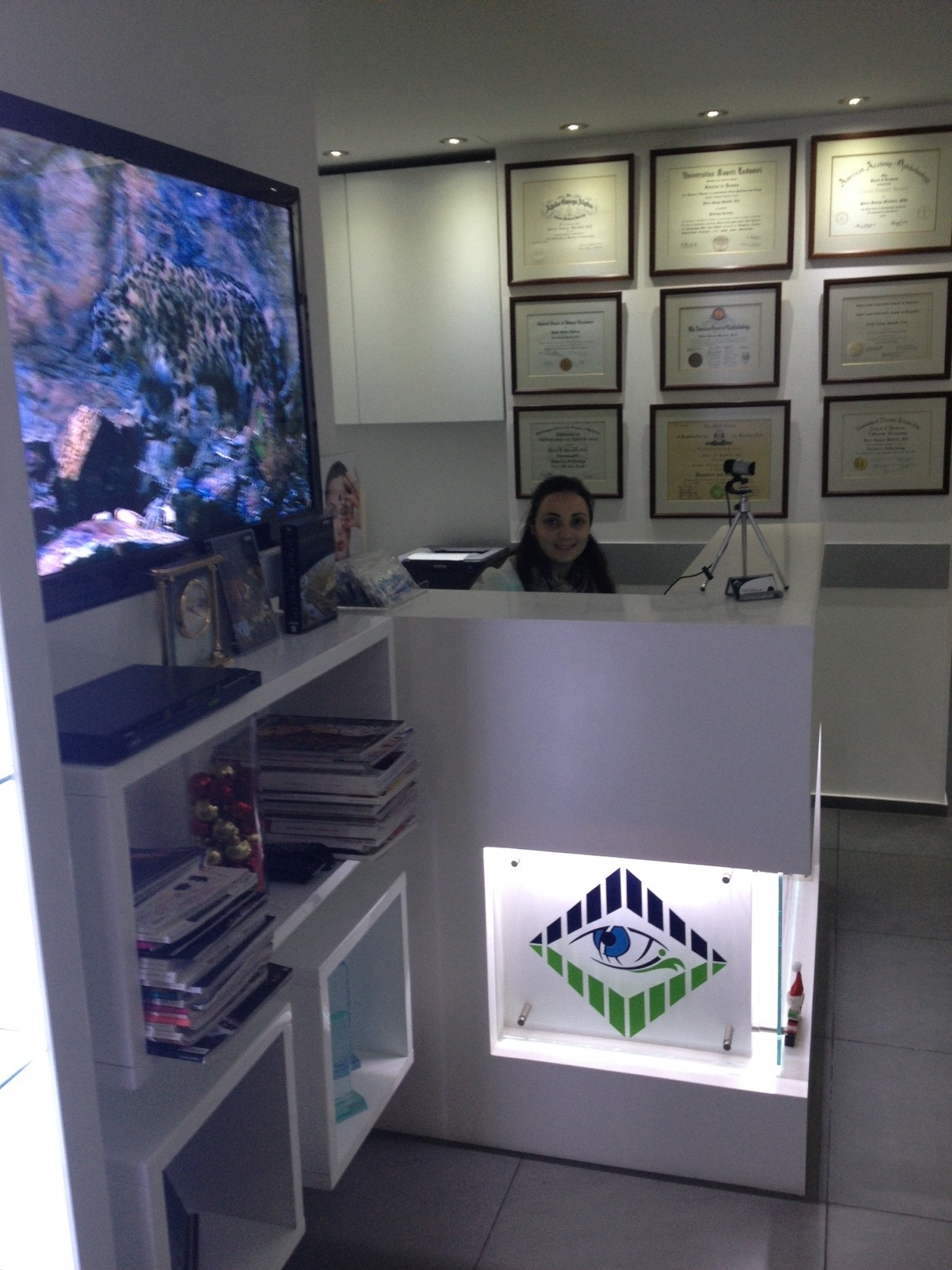 At the Reception you are greeted by Suzan, our Center Admnistrator.

Our Spacious Waiting Room is Quite Comfortable.

There You will Enjoy the Latest Magazines and Sonos Music System (and throughout the Center!).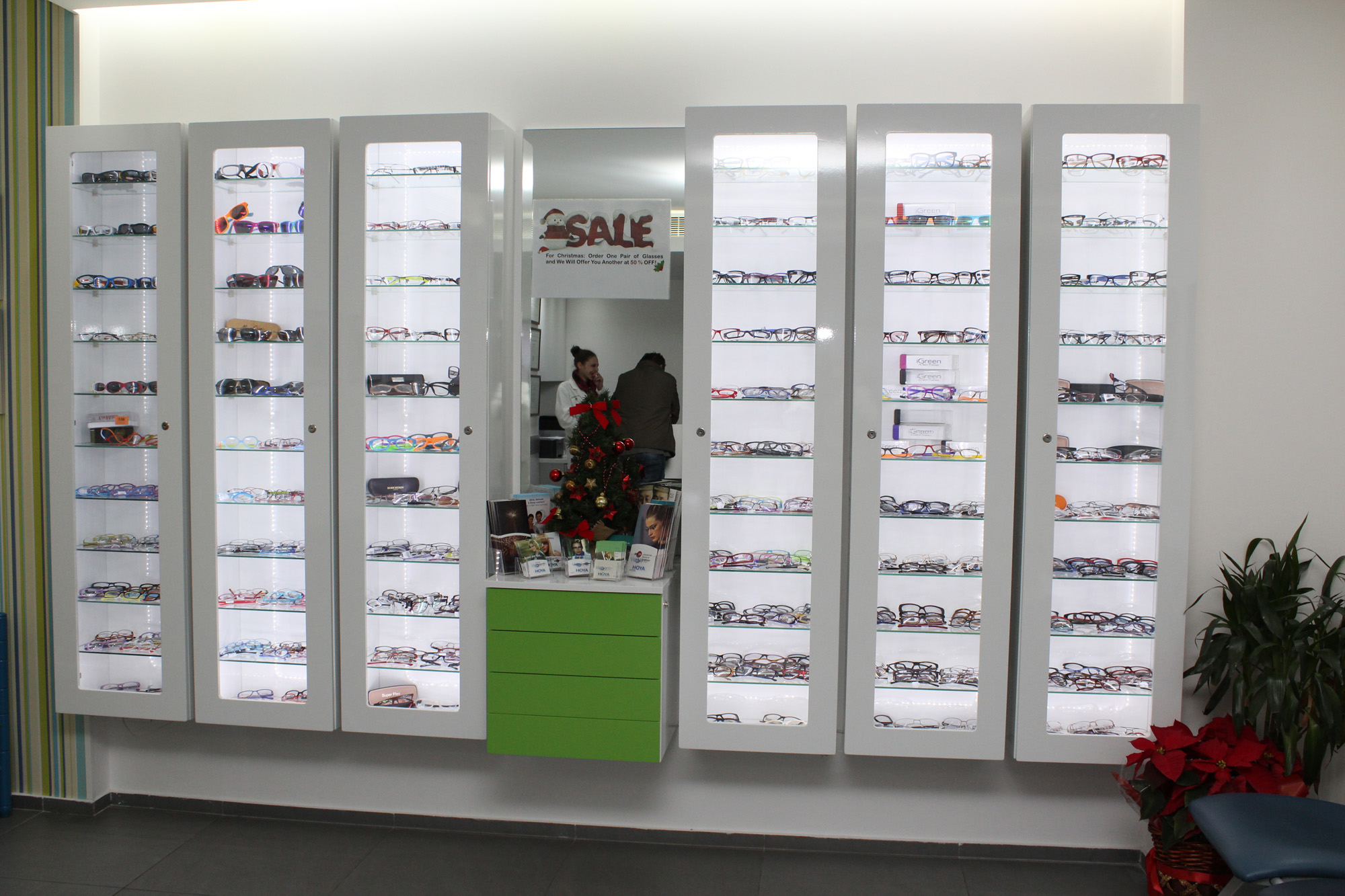 The Eye Care Center Optical Shop is now open! A wide selection of designer frames is available and any brand can also be requested on demand. High tech glass lenses can also be ordered to be delivered on either the same or the next day. All contact lenses are also readily available.

Our TV Runs Eco Friendly Programs around the Clock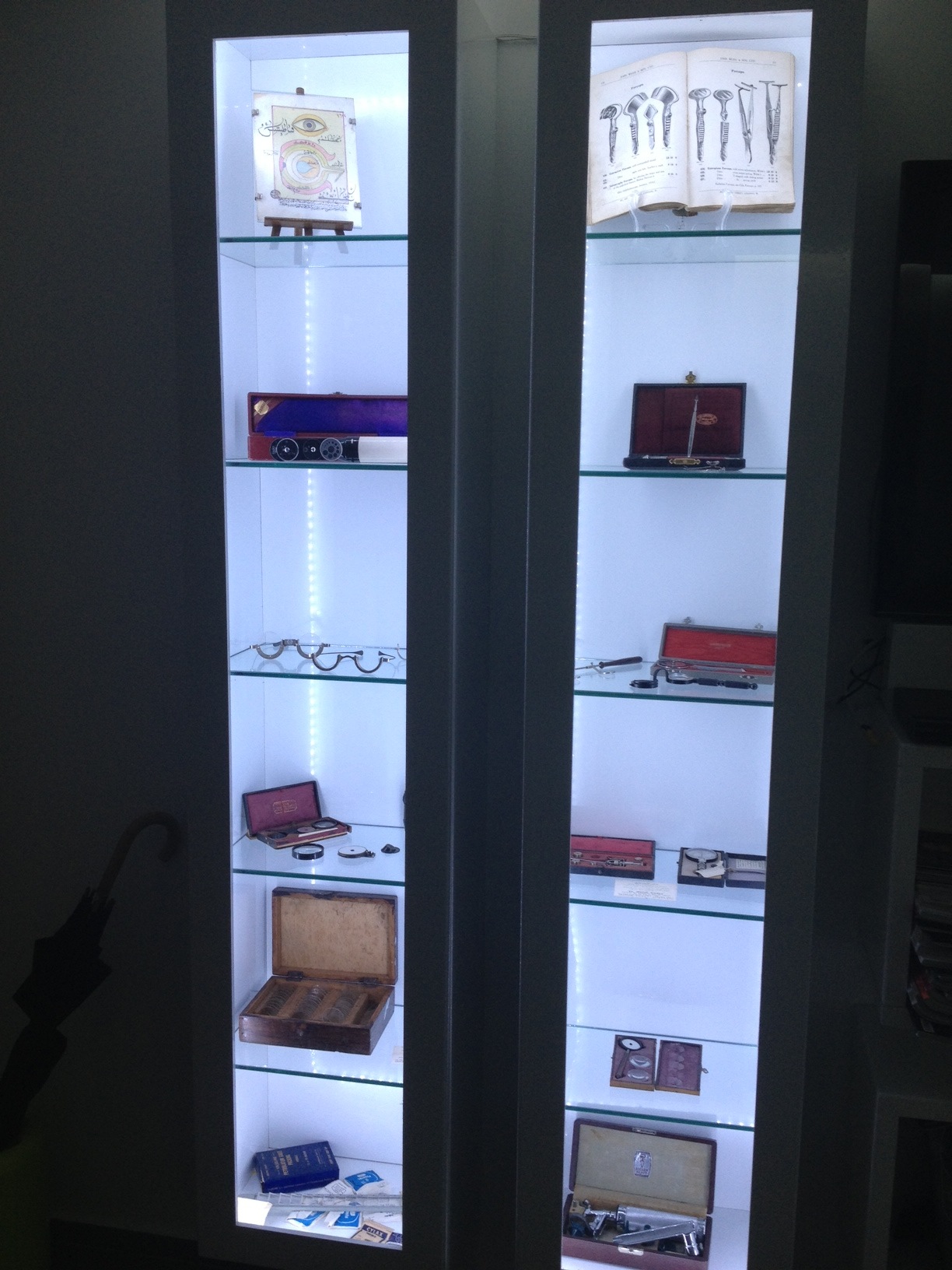 Our Small Eye Museum Can be Fun for Some. Few Items Date Back to the 1800s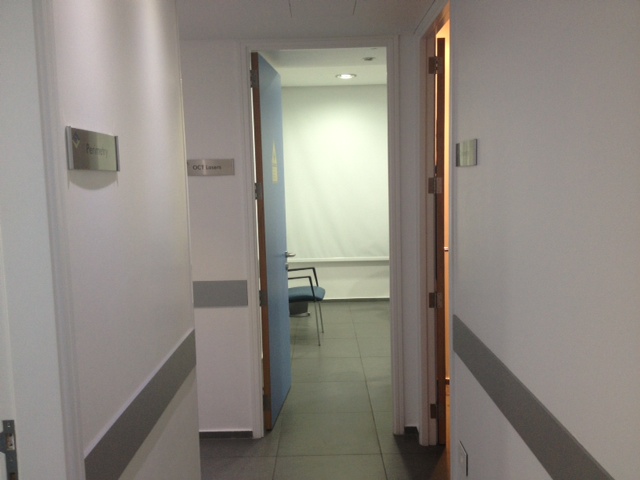 You will Be Escorted To the Optometry Area.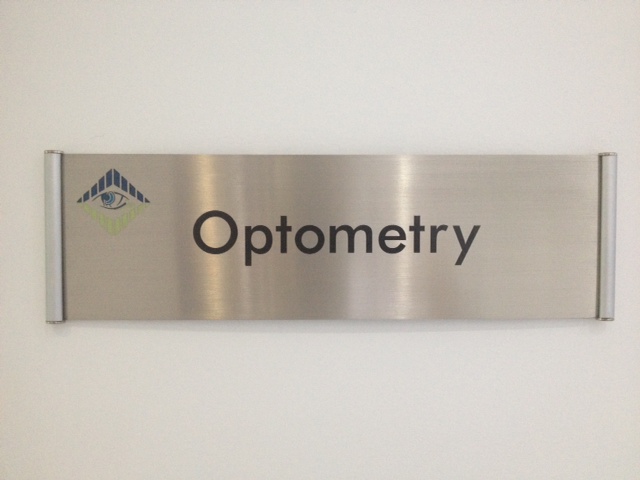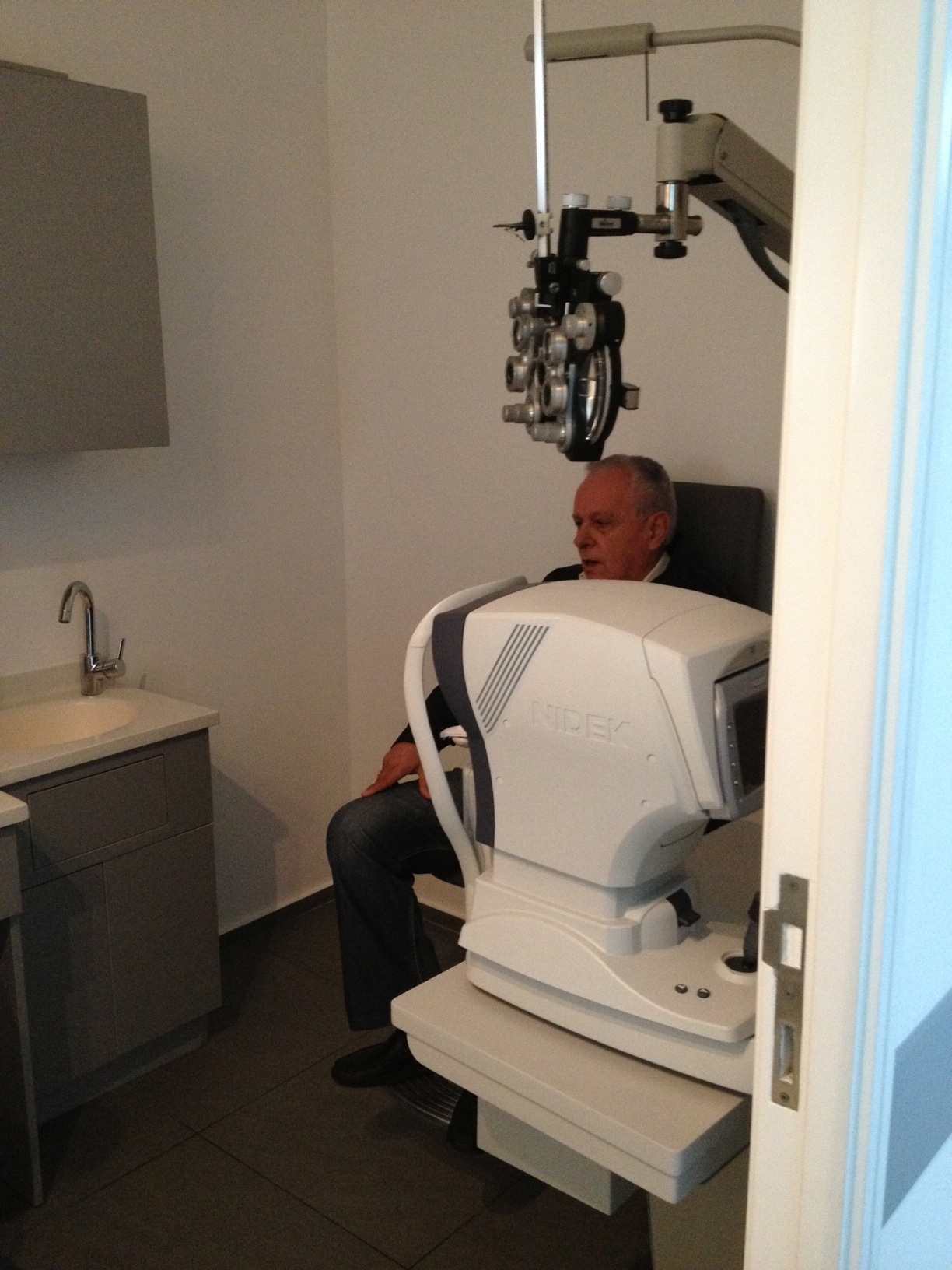 Our Optometrist Zeina Will Start Your Eye Exam.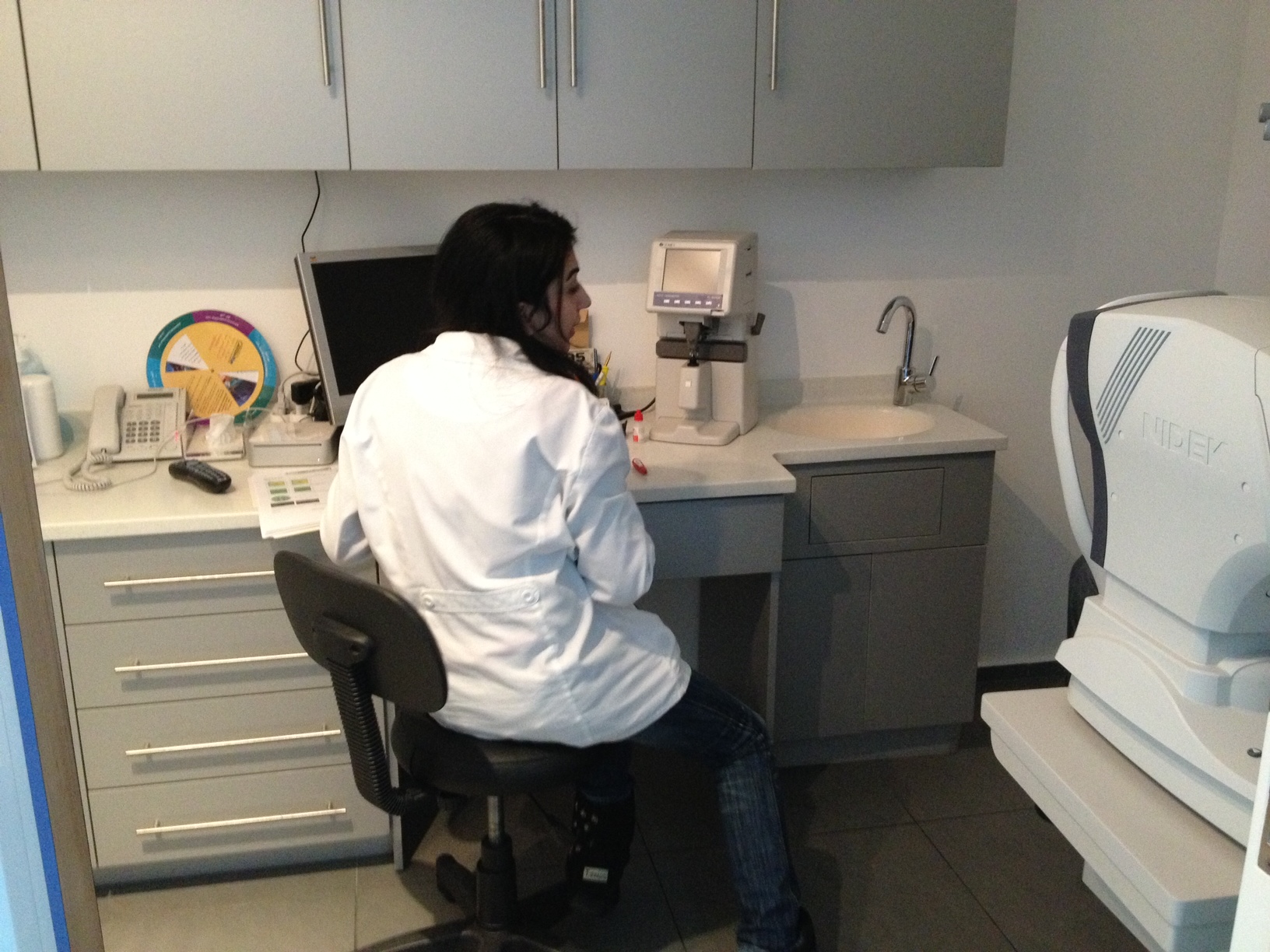 She Will Obtain Your Medical History, Perform Refraction and Dilate Your Puplis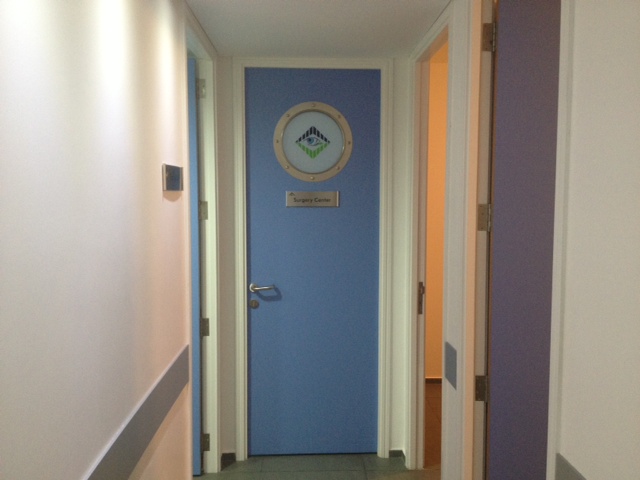 You will Be then Led to Be Examined by Our Physician Dr. Pierre Mardelli.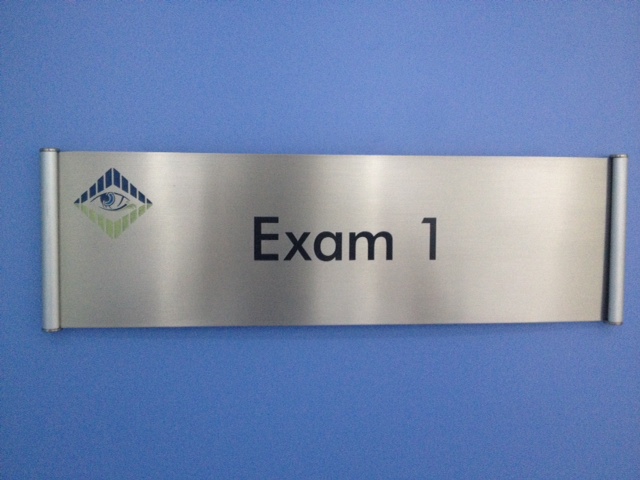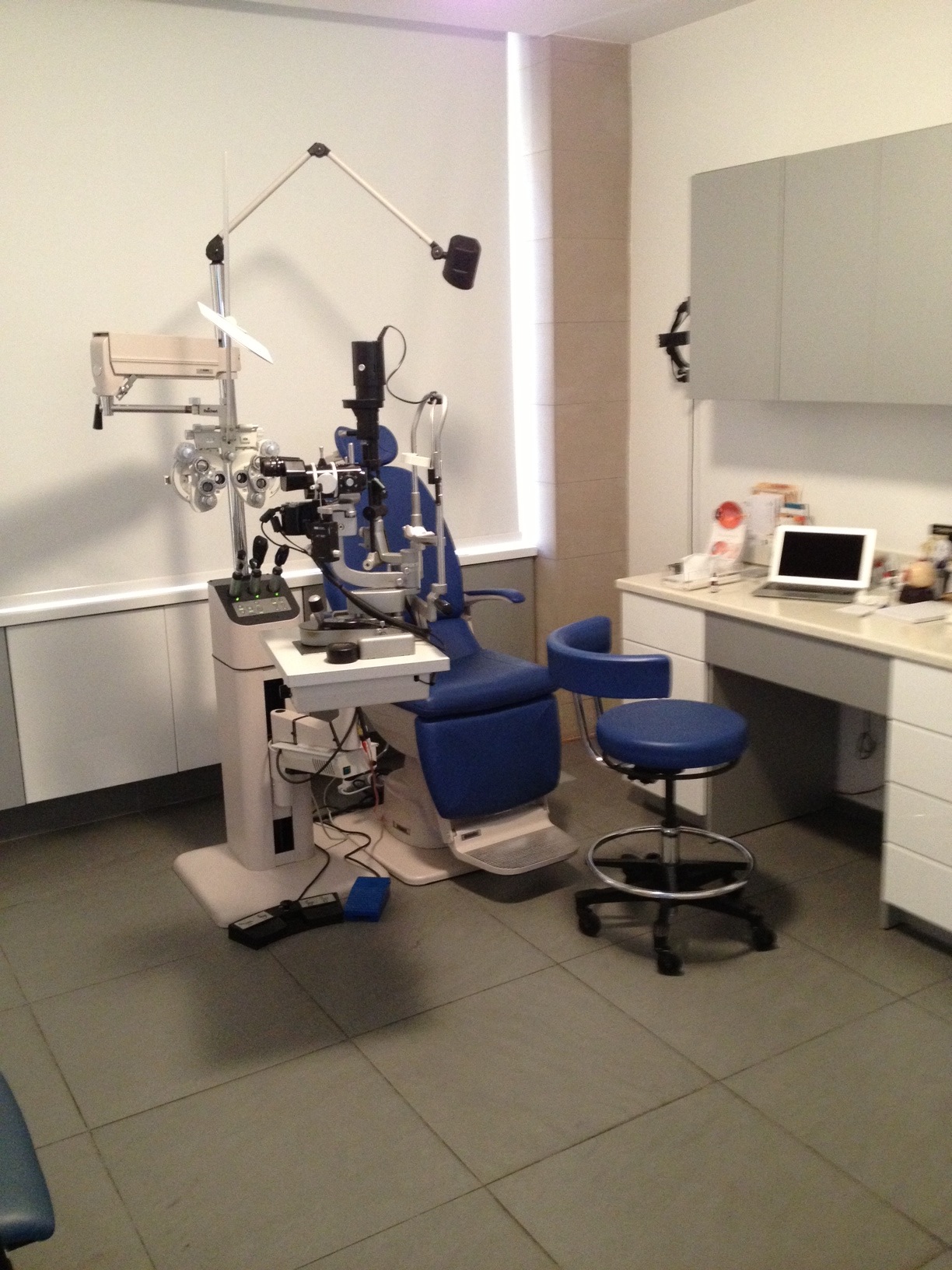 Our Exam Rooms are Equiped with the State-of-the-Art Ophthalmic Equipment for a thorough Eye Exam.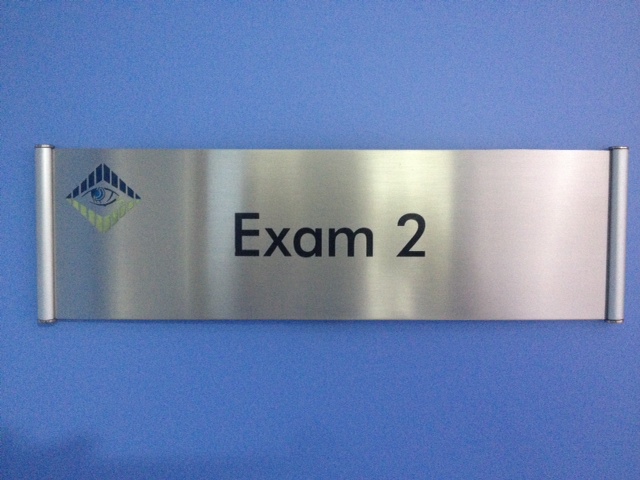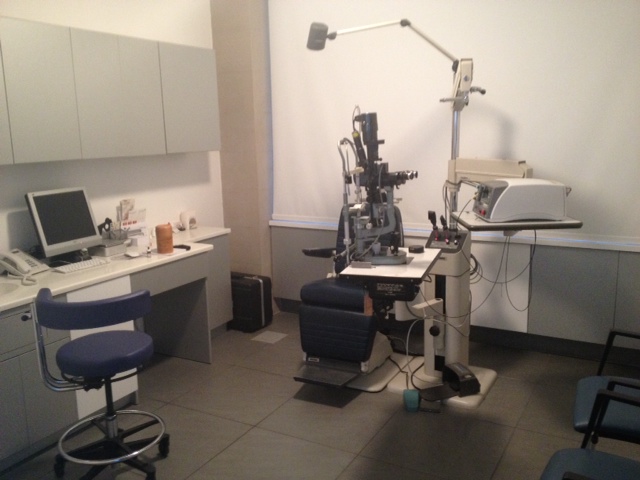 Our Center is Equipped with 2 Exam Lanes To Avoid Long Waiting Times.
An Argon Laser by Alcon is Attached to thie Slit-Lamp for Direct Photocoagulation if Required.
If Further Testing is Needed, ECC boasts to Cover all the Tests Needed For A Complete And Comprehensive Eye Testing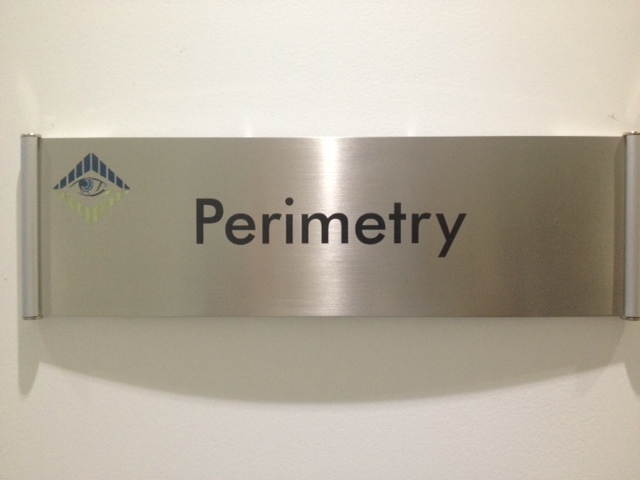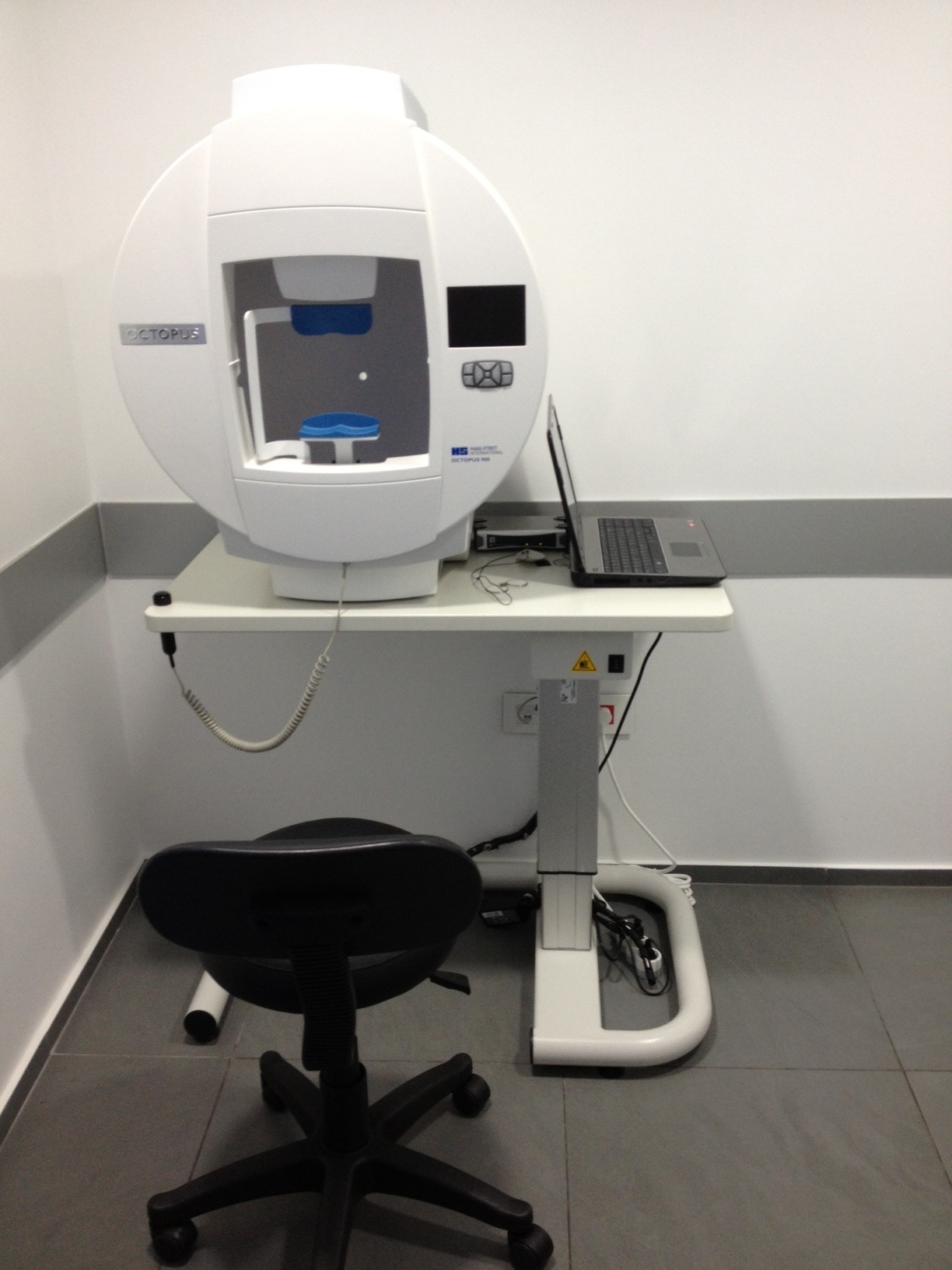 The Advanced Haag Streit Perimeter is Used for Both Neurological and Glaucoma Contitions.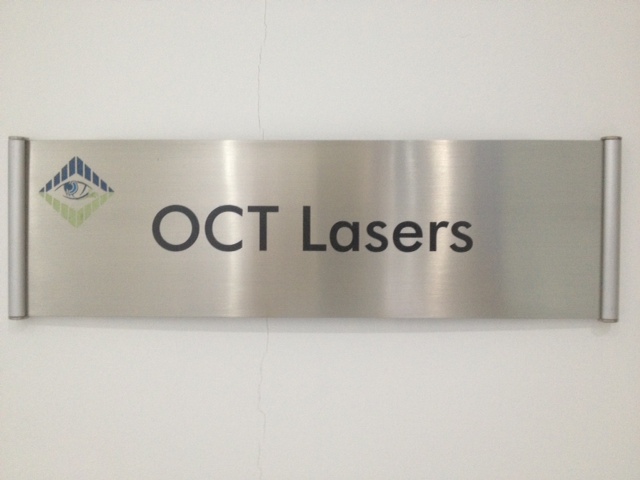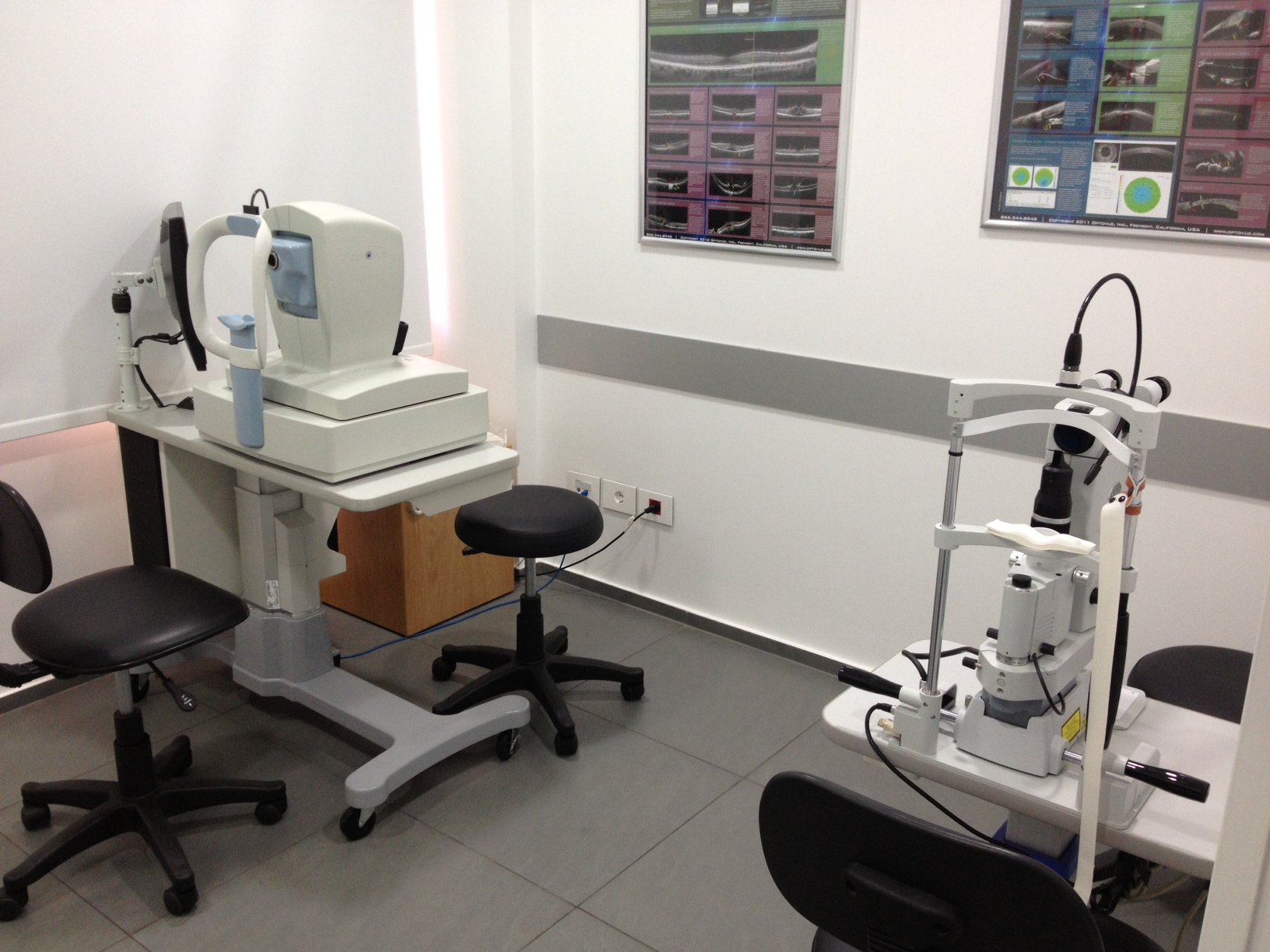 The Latest Spectral Domain OCT by Optovue for Both Retina and Glaucoma Testing.
The Nidek Yag Laser Helps with Many Anterior Segment Pahologies.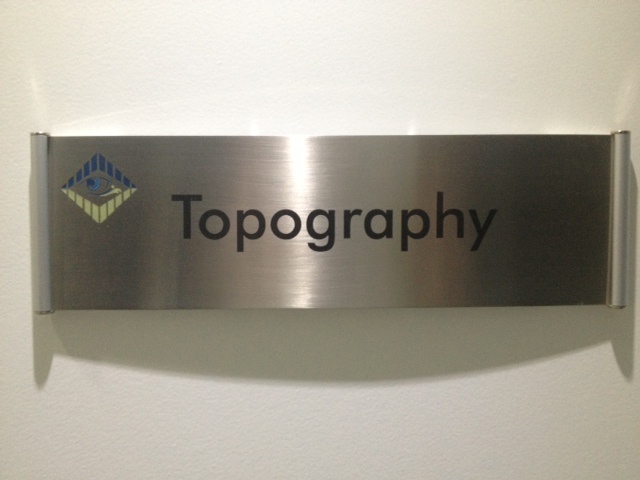 If Refracive Procedures are Anticipated or Corneal Pathologies Suspected Then the Advanced Topographer by Sirius Will Provide all the Information Needed.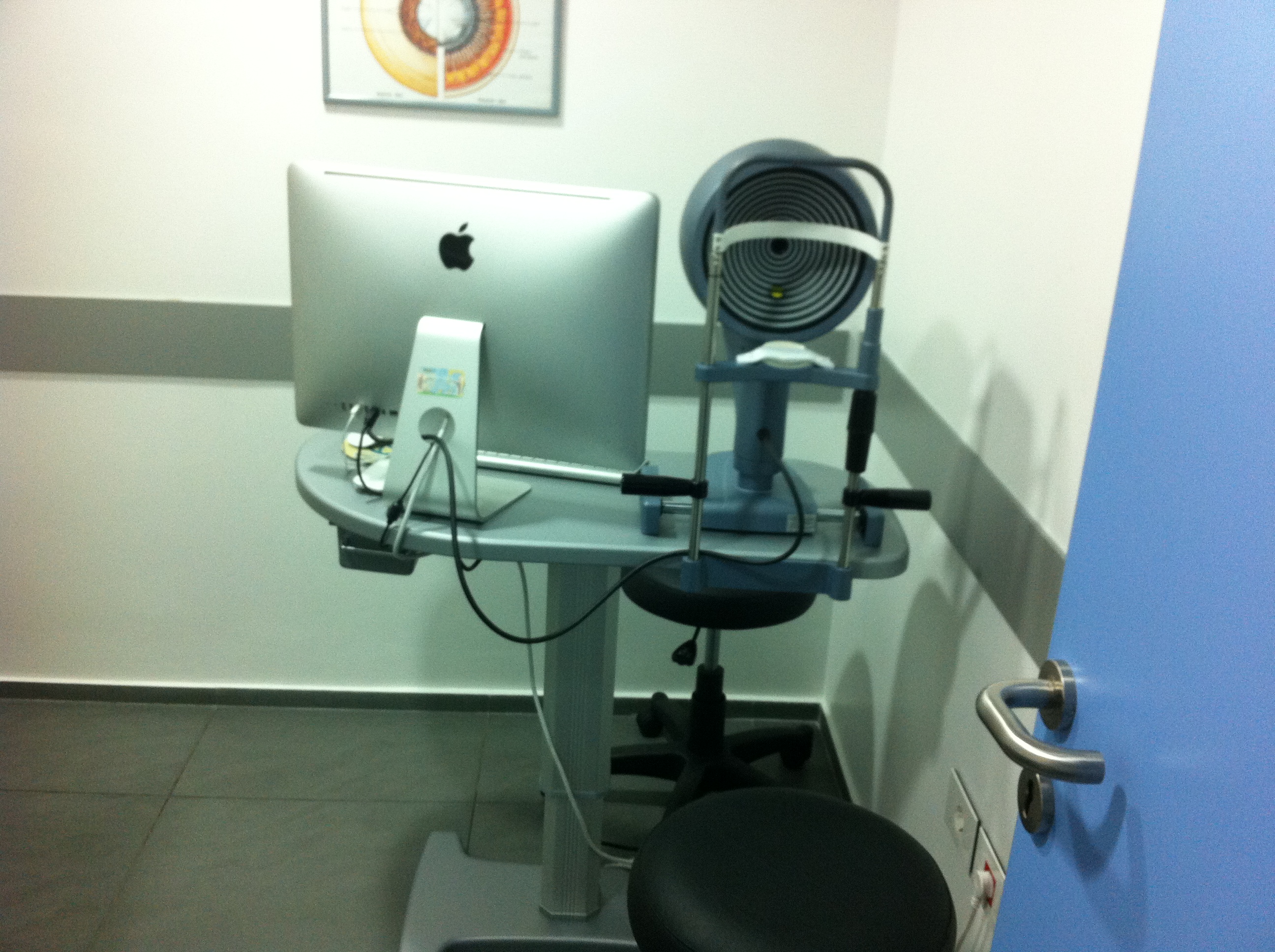 The first and only iDesign Advanced WaveScan Studio System in Lebanon by Abbott is also at Hand Should Custom Laser Treatment be Needed
The Surgery Center has an Independent Separate Entrance and Waiting Room.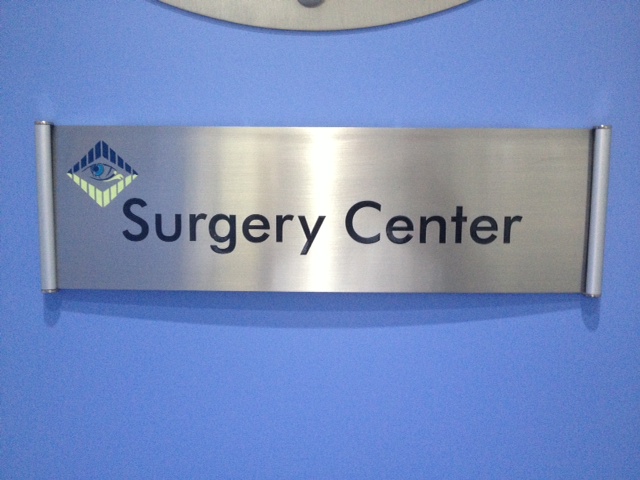 The Excimer Laser Room has a Large Bay-Window for Viewing by Patient's Family Members and Friends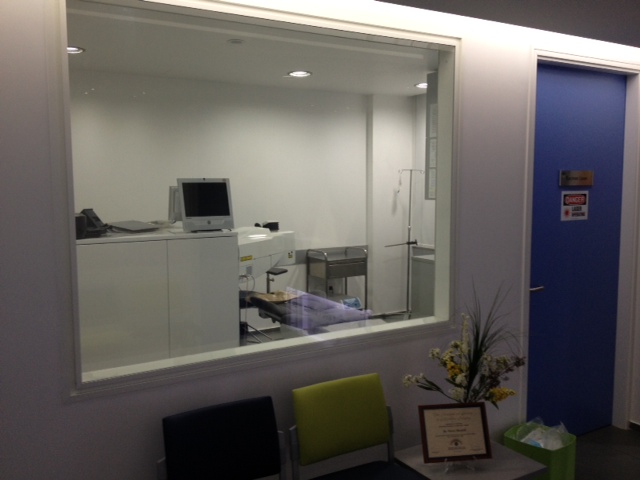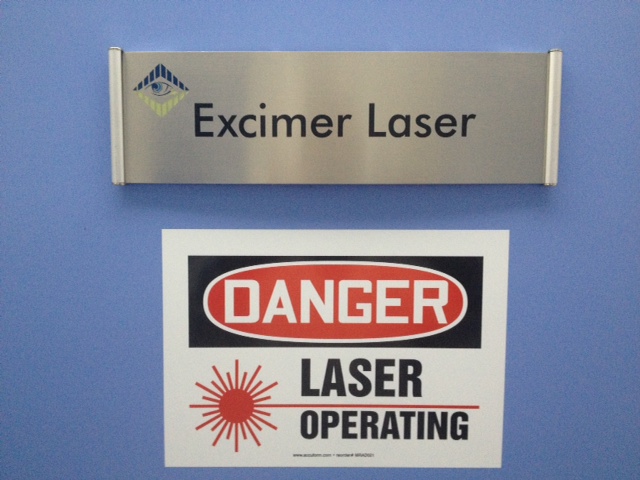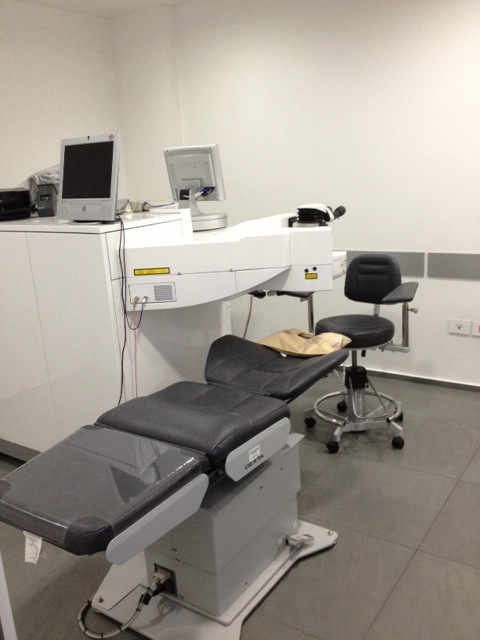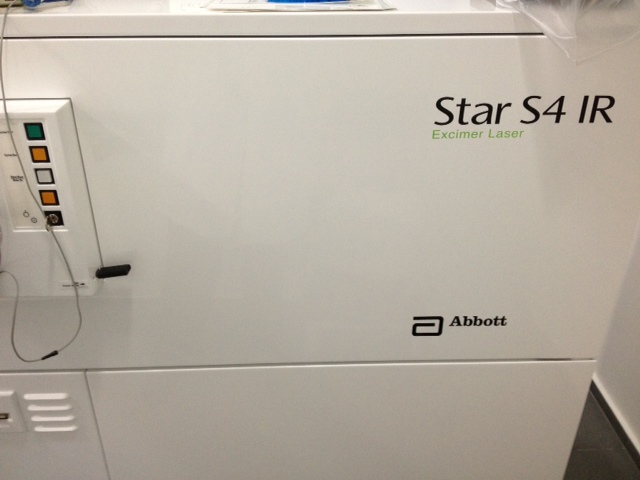 This is the Latest Visx S4 with Iris Registration and Customvue.
If Patients are scheuled for Intra or extra-ocular Surgeries, Botos or Fillers Then They Are Admited to the Operating Room through the Changing Room. Any Valuables Are Stored in the Lockers.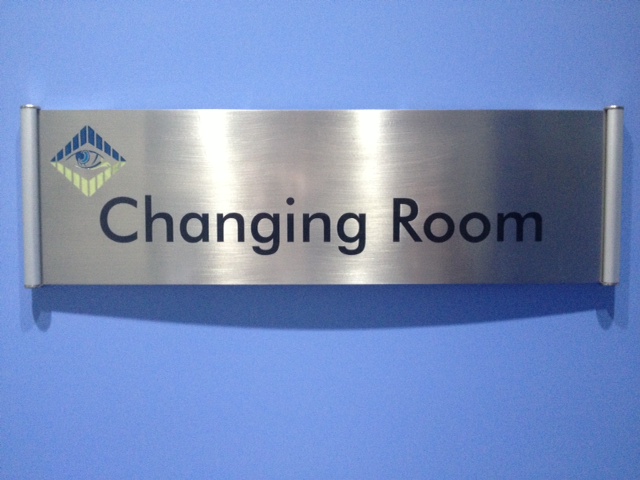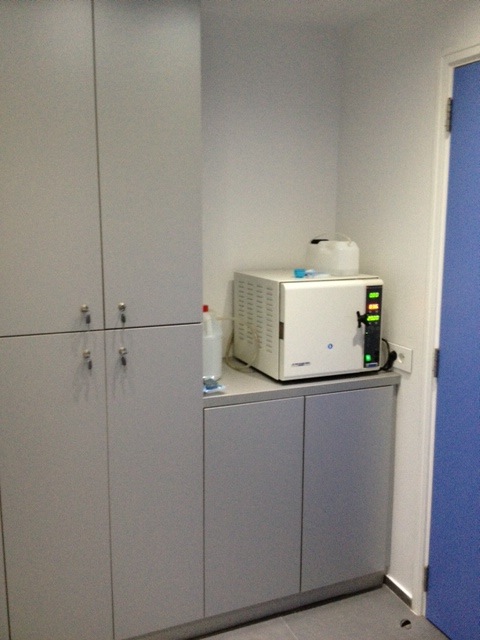 Our Recovery is Just What is Needed to Get the Job Done. Comfortable Chairs, Specially Designed by Brumahba for ECC, are Available.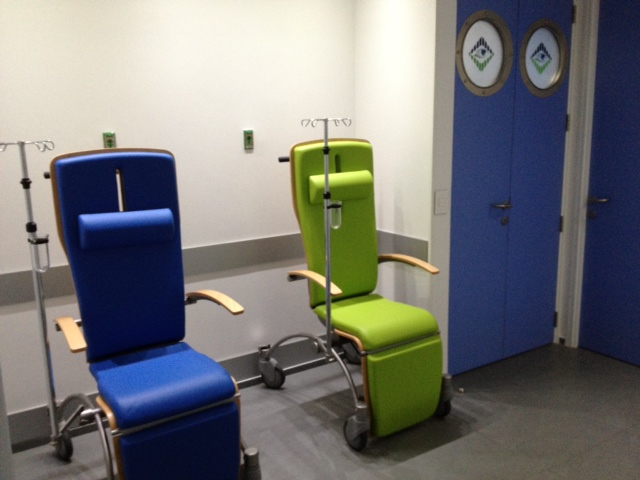 The Operating Room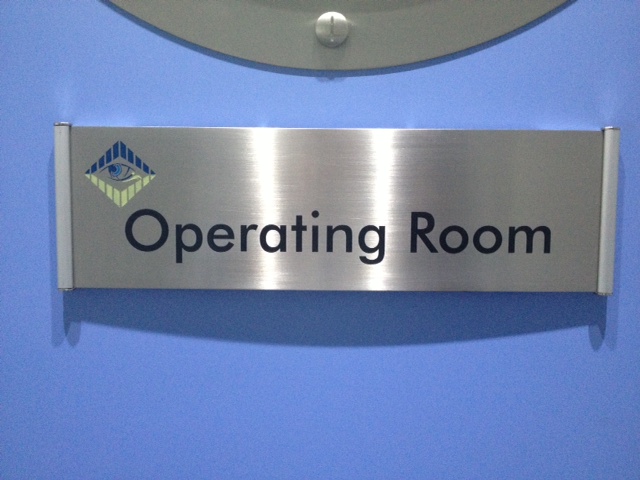 Our OR is Equipped with the Latest State-Of-The-Art equipments for Intraocular and Extraocular Surgeries, including the Indirect Argon Laser.

The Surgical Chair Genius is also made by Brumaba.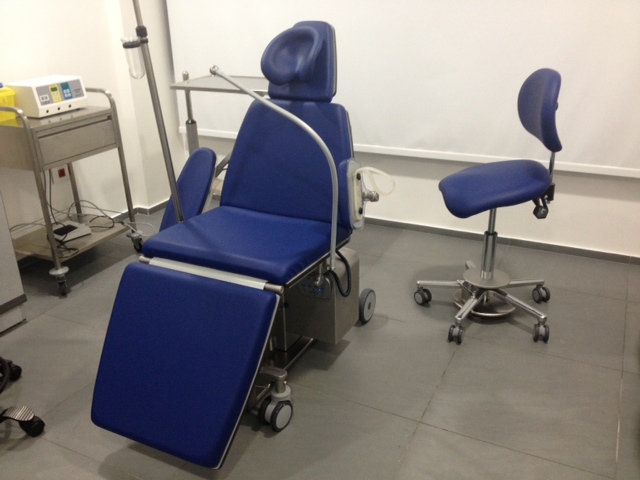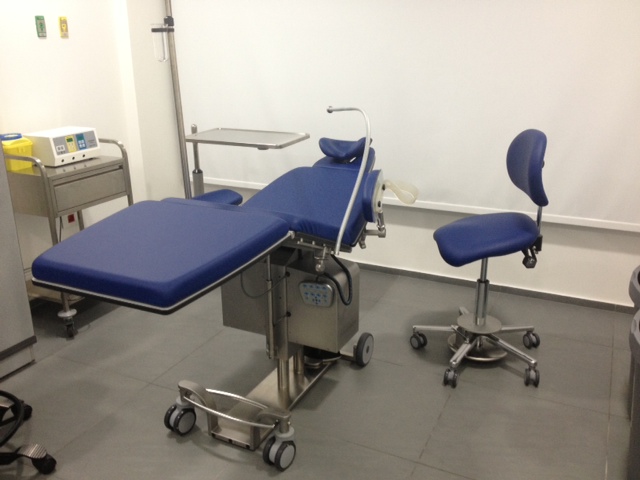 Patients Lay Down Comfortably During Short or Long Surgeries.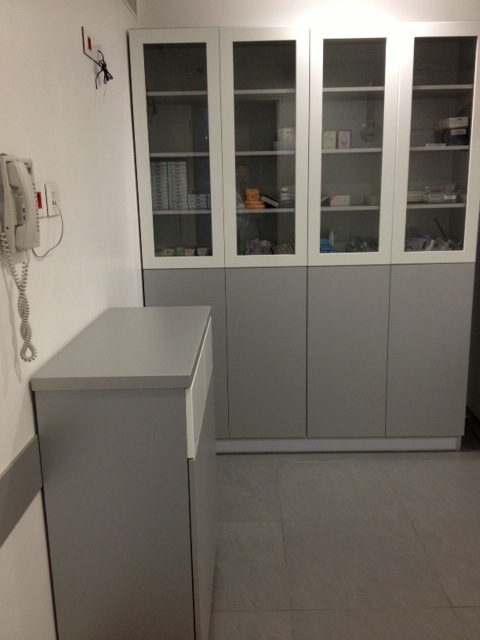 We Had the Pleasure of Showing You Our Center During This Brief Tour.
We Hope You Drop By For A Visit.